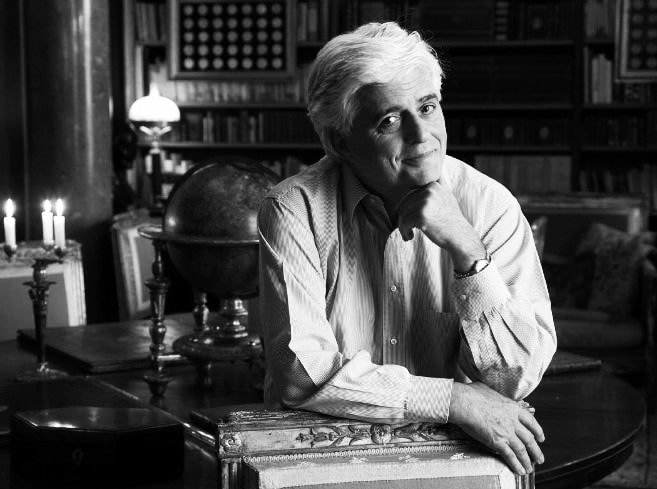 Subsequent to restoration in 2017 of its French gardens, Chambord is intent on recreating the atmosphere prevailing within the château during the reign of François I. Recovery of the mobile decors and textiles adorning the rooms during the monarch's final sojourn in Chambord (1545) and restoration of the French sovereign's chamber shall not only bring about a concrete, appreciable and spectacular transformation of the visitor's sensations as soon as he or she enters the donjon, but also constitute scientific experimentation of didactic value. As of now, no other large-scale textile-filled Renaissance décor has been permanently presented in France.
The person placed in charge of refurbishing is Jacques Garcia, a decorator and scenographer renowned for the subtlety of his evocations of large-scale historical iconography and decors; for many years, he has been an advisor for major establishments in France.*
Fundamental to celebration of the half-millennium of Chambord, this project is aimed at rendering visible the way in which the château was furnished during the life and times of François I. Even though the king never conceived of Chambord as a place of permanent residence, he was anything but the designer of an empty castle. On the occasion of each of his sojourns, a sumptuous decor was set up to welcome in style his guests and, more particularly, his "band" of friends and followers.
Jacques Garcia is personally involved as a sponsor for this project.
Since 2014, a loan and deposit agreement has associated Chambord with the French furnishings center (Mobilier national).