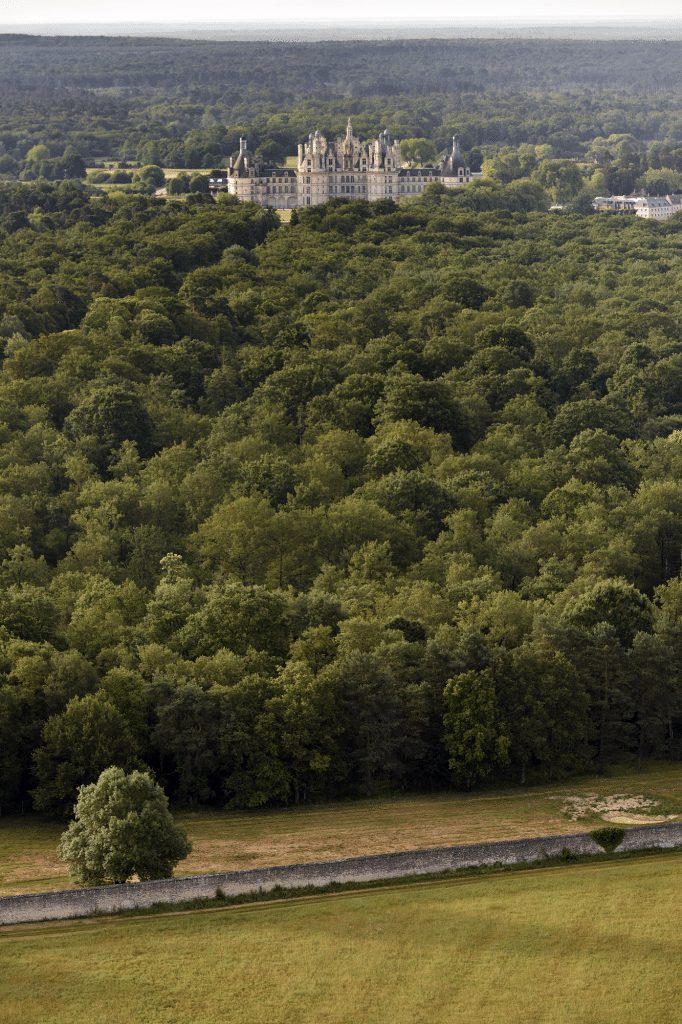 From the very outset, the wall was conceived by François I as a means of bounding a garden of Eden. The perimeter of the wall has rendered Chambord the only French national estate to have maintained its original dimensions. That helps to explain why, as is the case with les Invalides, Chambord has been placed under the high protection of the President of the Republic. Once construction of Chambord had gotten underway, in 1519, François I kept on expanding the estate – and ensuring its enclosure. As early as 1523, establishment of a hunting reserve had become a priority.
The professional training and employment project should render possible complete restoration of the 32-kilometer-long (20 miles) Chambord wall. Celebration of the half-millennium of Chambord will revolve around a project representing constructive land use and presenting substantial added social value. Indeed, cultivation of heritage shall also represent a source of training and employment; young professionals specialized in the restoration of historic monuments will be associated with the project in the framework of schooling worksites, where they will be supervised by more seasoned professionals who will help them to hone their vocational skills.
With this objective in mind, a strategic project is being elaborated in collaboration with French state, the Centre region and the Loir-et-Cher department. Ten kilometers of the wall are to be restored over six years, and forty persons will be trained annually.
With this project, we wish to draw up a transposable model that could be applied everywhere in France. We are determined to contribute to job creation and training; a lack of qualified manpower in the building trades, particularly in masonry, is a problem area for which the estate of Chambord is intent on offering some solutions. In addition to this pronounced social dimension, the underlying objective of the restoration is twofold: 1) to maintain a wall that has conserved its foundational integrity for five centuries; 2) to safeguard the animals populating land reserve, given that the enclosure wall forms a boundary helping to protect ambient wildlife.