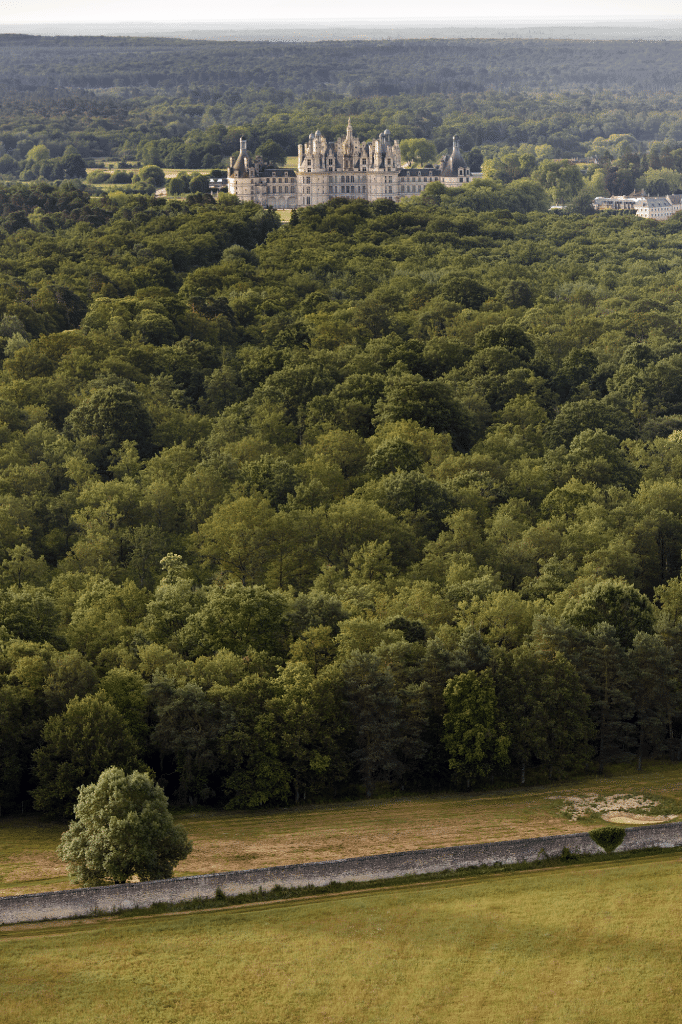 This wall alone is a monument. There is no equivalent property fence in France and around the world. This 32-kilometre wall had a very practical function as a hunting reserve and property line from the beginning, and it was endowed with a high symbolic function, to establish the boundaries of the ideal City, the territory of utopia. From the beginning, the wall was designed as a Garden of Eden designed by Francis I. It is the perimeter of this wall that has made Chambord the only national estate that has retained its original dimensions. This explains why Chambord is placed – like the Invalides – under the high protection of the President of the Republic.
At the beginning of the construction of Chambord in 1519, François I continued to expand and expand his estate. As early as 1523, building up a hunting reserve was a priority.
This qualification and integration project should make it possible to restore the 32 kilometres of Chambord wall.
Chambord's 500 years will thus be directed towards a project that is useful to the region and has a high social added value. The heritage is also a source of employment, so young professionals specialising in the restoration of Historic Monuments will be associated with the project as part of school projects, supervised by professionals who will train them in the profession. To this end, a strategic project is being developed in collaboration with the State, the Region and the Department. The aim will be to restore ten kilometres of the wall over six years by training about forty people per year.
With this project, we want to design a transposable model that can be used everywhere in France. We wish to contribute to job creation and training: the lack of skilled labour in the building trades, particularly in masonry, is a problem to which the Chambord estate wants to provide an answer.